Whether it is a fantastically spacious walk-in closet, or a small hole-in-the-wall, closets can be a point of contention for home and apartment dwellers alike. With time we do have a tendency to gather stuff, and just keep on gathering it without regard to its practical use. Usually, we decide we need a larger house or an apartment. This is not necessarily so!
Interestingly, you may not even need a larger closet space. Often, it's just a question of organization and discarding what no longer serves a function in your life.
Start One Section At A Time
Chances are that you didn't accumulate clothing and boxes of items in a month's time. Moreover, it's going to take a few days at least to think over your organization plan–while deciding what stays and what goes.
Categorizing According To Functionality
If you're like some people, you may have your winter wear mixed in with your spring or summer clothing. However, if you simply allot one area of your closet to their appropriate season and their indicated uses, you will be well on the way to organizing your closet.
For instance, having your bathing suits hanging lifeless next to your cashmere coats is not this writer's idea of categorizing properly. If need be, you may even want to have labeled areas indicating if the wear is sports-wear or leisure-wear, formally elegant or simply "going to the grocery store" everyday wear.
For example, formal dress pants, blue jeans, casual shirts, work tops and formal dress shirts all should get their own sections. You may even up your organizing skills by folding up your winter sweaters and storing all of your winter-wear in large plastic boxes.
Taking this thought even further, some people separate according to color codes so that all the peach-colored clothing goes together in one place and matching or contrasting colors, such as dark grey, go next to the peaches.
Coat Hangers
In many instances, coat hangers are still the preferred way to store clothing such as blouses or slacks. Keep in mind that appropriate hangers, such as satin-padded hangers, for more expensive and delicate items, and strong wooden hangers for tailored pants and jackets, are still the indicated way to go.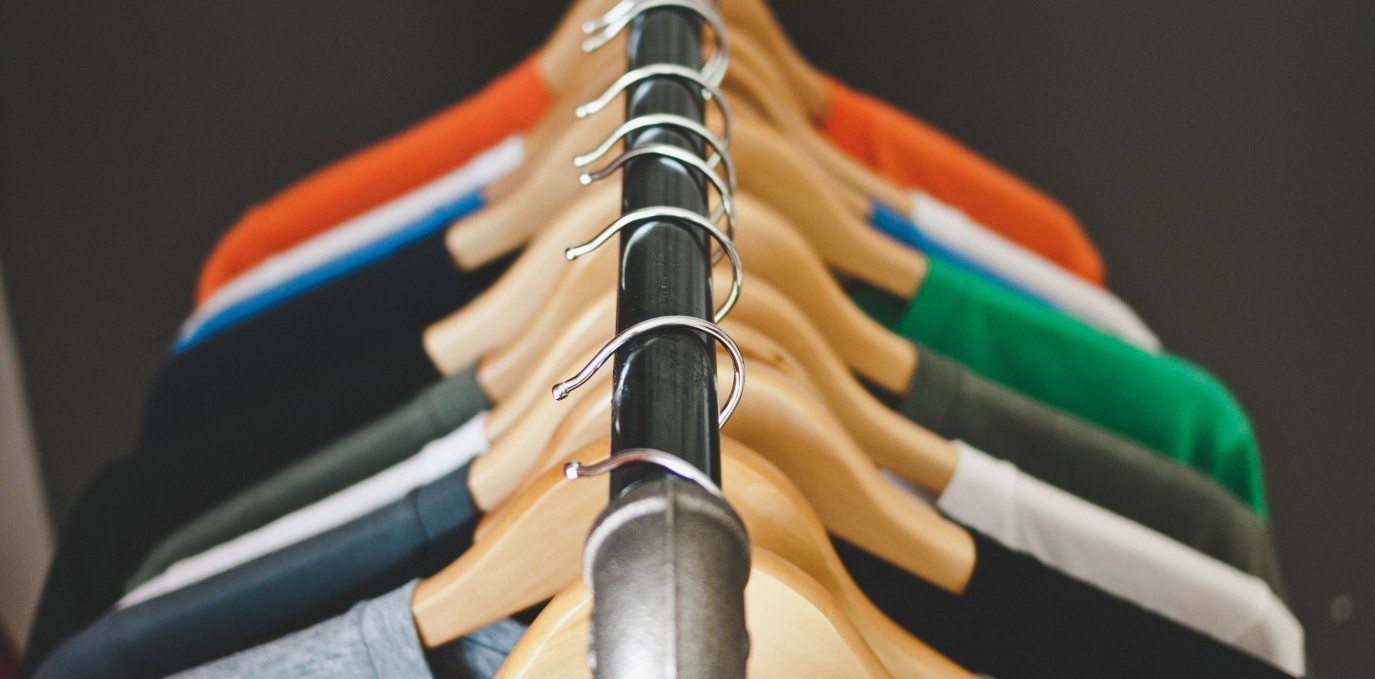 Peg-Boards, Hooks or Nail Hangers
Some loose items such as hand-mirrors, hair-dryers and necklaces better serve you in a closet if they are hanging from a peg-board, a hook or a large nail. Hand-painted to blend in with the rest of the closet colors, you may have created a functional mini-dressing area.
Plastic Shoe-Boxes, Containers and Hanging Mesh Canvas Storage Shelves
Today, clean, transparent plastic shoe boxes and containers serve storage needs much better than the conventional cardboard box of yesteryear. Moreover, hanging canvas shelves offer options to having to install built-in shelves for clothing, shoes or whatever your need.
Now that we're on the subject of plastic, today's vast selections of clear, colorful, plastic, storage containers make it so nice to store everything from underwear and socks to belts and scarves. A more expensive wooden, bedroom, chest drawer furniture piece is more beautiful to behold–but at what price the glory?
Customized Wire Shelving And Wire Drawers
Home improvement centers today offer myriads of solutions for storage-space crunches. One solution being used for the last couple of decades has been the customized vinyl-wired shelves and wired-drawer combo units. Whether it's for hanging your shoes, clothing or souvenir caps, life will suddenly afford you more breathing room with these clean options for storage.
Bag-Lady Solutions
If you are a lady, then chances are that you do have some handbags to hang. Using the long rod that stretches from one end of the closet to another in most closets, you can attach hooks to the rod. Now, simply hang those tote bags or designer bags you wanted to easily access. Voila!
Shelving–Maximizing Your Space:
No matter how small your closet is, using bins and hanging shelves helps expand your space. While wood shelving is still used, if everything you use is plastic, you'll not have to paint the shelves or worry about termite infestations.
For Your Shoes
If you're pressed for space, a slanted plywood platform allows you to see just what it is that you have in your footwear collection–at a glance.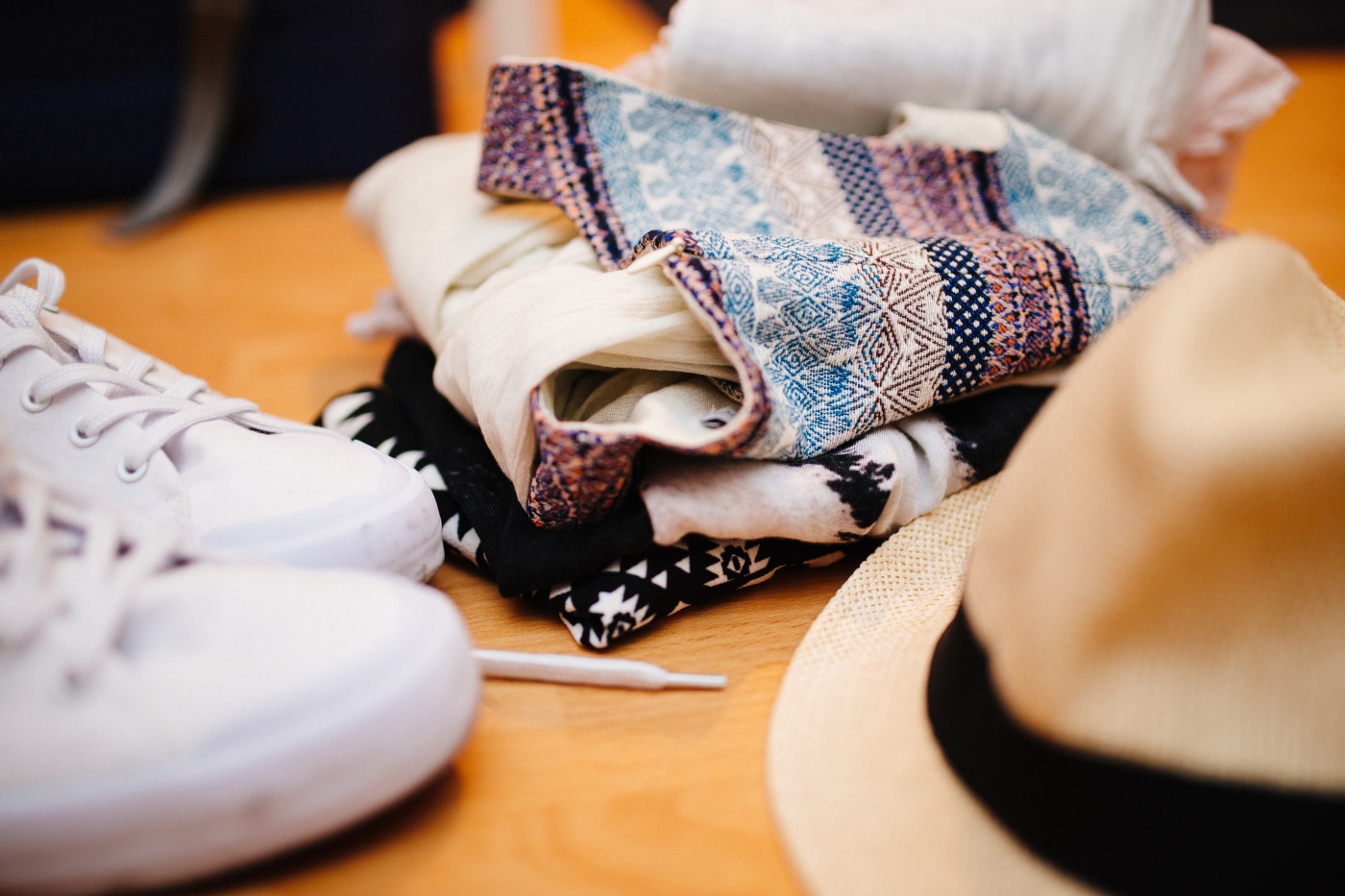 Keeping Your Clothes Stretch-Free
If this is your intended goal, then don't hang the clothes. Fold them neatly, and place them in canvas, plastic or hanging wire bins. Your sweaters, T-shirts and other clothing items will appreciate it.
Gaining Extra Space
This feat can be easily carried out by using slim, plastic hangers and stack-able containers that have pull-out drawers. You can always put containers to better use if they have rolling coasters on them.
If you're one of the many that have a walk-in closet, then convert it into a mini-dressing room by simply putting a mirror on the wall and a container bin underneath.
Shelf Dividers To Keep Your Sweaters In Place
Leaning towers of cashmere sweaters and other clothing items will keep their shape longer if held in check with simple shelf dividers.
Labeling:
Using an attractive label-making gun or a piece of post-it notes, if need be, you can begin on your road to true organization by simply labeling each section or area of your closet with its contents.
Taking Advantage Of Doors
One easy way to add more storage space is by simply hanging over-the-door racks: in a kitchen pantry, a bathroom area or practically anywhere you have a door. You can use them to hang certain items on the outside of a door or use them optimally–by hanging items on the other side of the door.
On The Road to an Organized Closest
There you have it! Our top 15 ways to easily create more storage space while organizing at the same time. With little expense and some imagination, you'll soon have the breathing room you've needed in your house or apartment.