Whether you're renting a house or a small apartment, it's always fun to decorate your space in a way that reflects your own style and personality. Obviously, remodeling an apartment you don't own isn't an option. That's okay because these tips and tricks will maximize your space while respecting the limitations of your landlord's property! In this post, we'll get down and dirty with some tips that will enable you to live in a space that feels like home – but also allow you to get your security deposit back!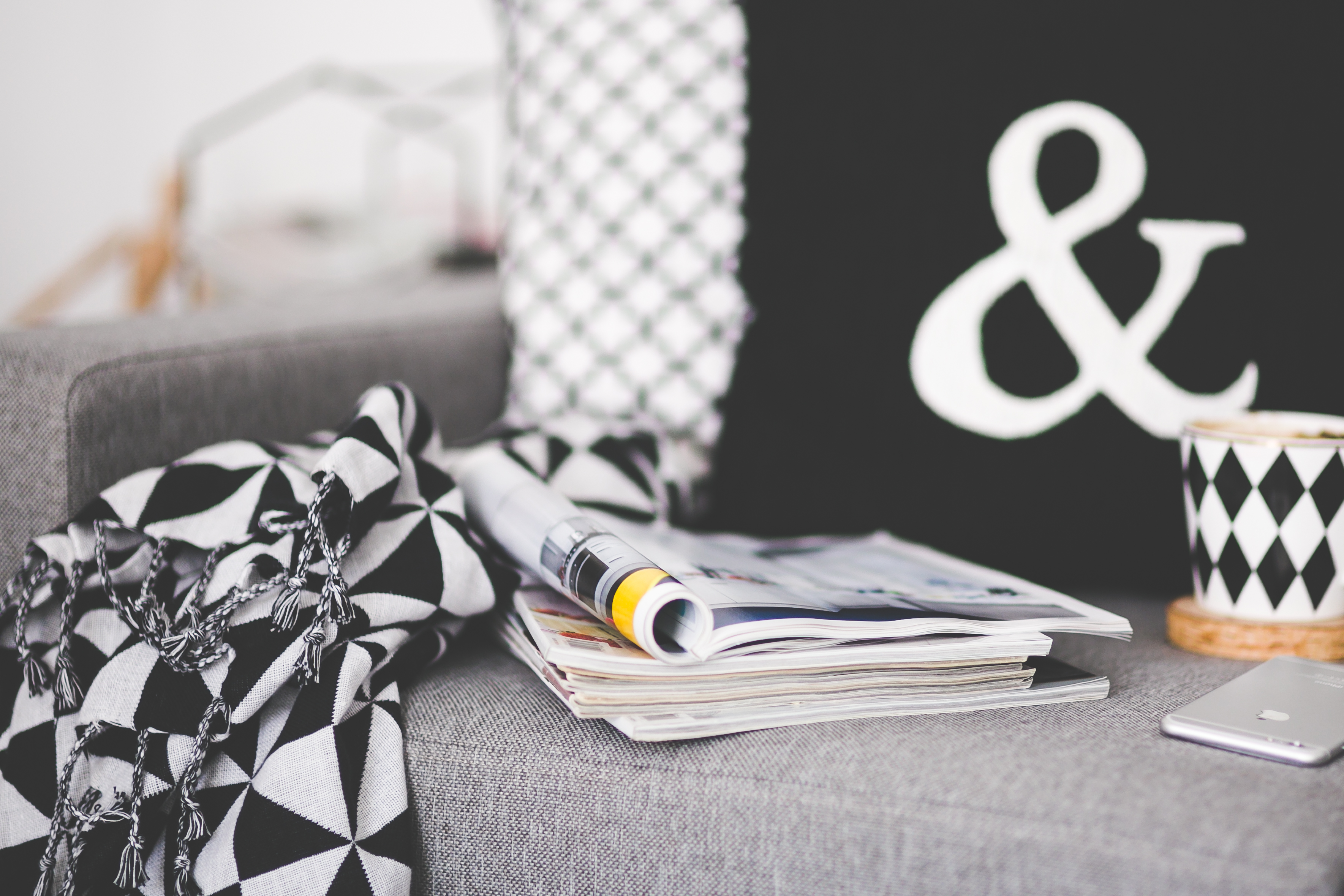 Let's get real; most rental spaces look the same when it comes to the interior. There are those vertical blinds, linoleum flooring, eggshell walls with the popcorn ceiling, etc etc. There are definitely ways to get around these common odds and ends without making serious changes to the infrastructure. So here are ten of the easiest and most cost-effective ways to decorate your rental home or apartment!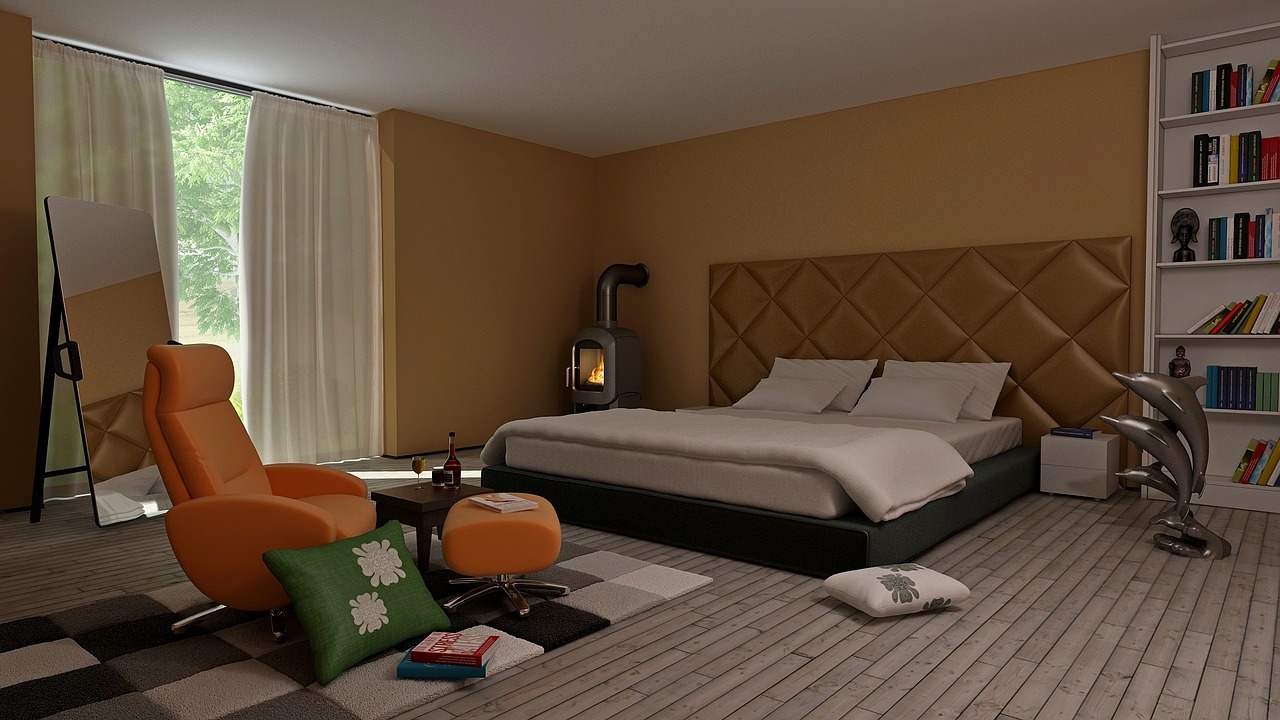 Paint!
Quick tip: one gallon of paint can cover about 400 square feet. If you're opting for decals – when it's time to move, warm the vinyl with a hairdryer and gently peel it away.  Go slowly and your wall will look perfect when you're done!
One of the easiest things to do that many people seem ambivalent about is painting the walls! Just a simple coat of charcoal or periwinkle in one room can completely transform the look and feel of your apartment or home. Just remember to take note of the original color of the walls, whether it's eggshell or solid white, you'll want to be able to paint it back to the original color after your lease is up. Stay away from too many tapestries in order to get away from that post-grad college look, however sometimes they can be the perfect wall accent for a bedroom or a window. For an easier wall transformation, consider temporary removable wallpaper or vinyl decals. Utilize this decor treasure placing it everywhere from an accent wall, to a bathroom, to even inside kitchen drawers. 
Let's address windows…
and more so the vertical blinds that probably come with your apartment or rental house. These can work for some areas. However, more often than not – they tend to make your home look like a hospital room. Hide them under curtains by installing a curtain rod slightly longer than the length of your windows. This will allow you to either purchase your own curtains from Amazon or somewhere with affordable options or take a day to whip up your own on the sewing machine. Purchase a curtain rod at any hardware or department store.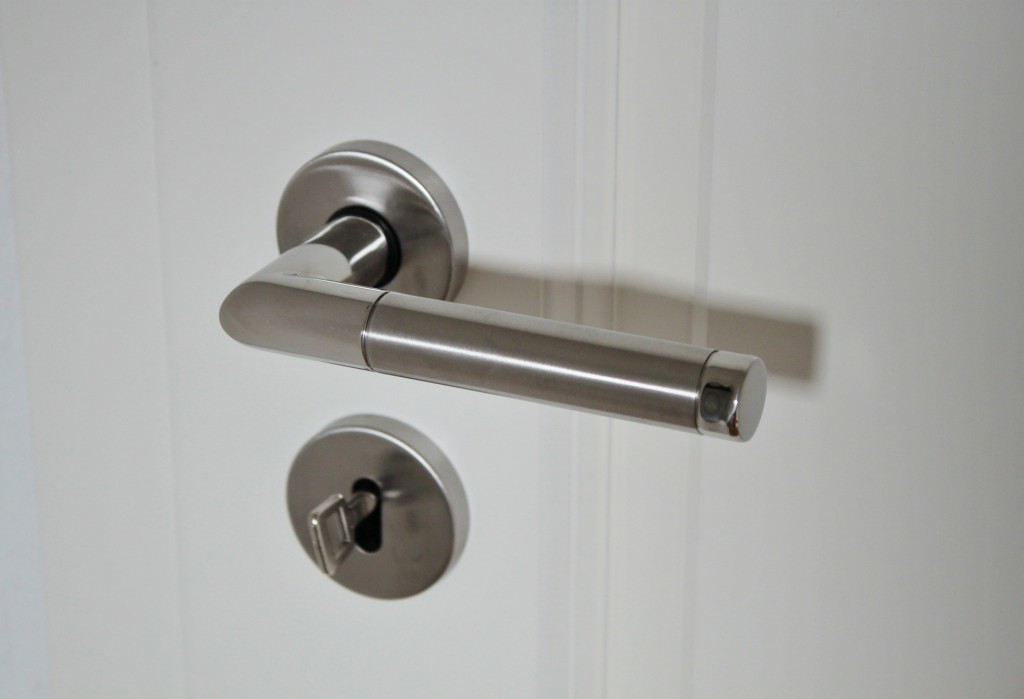 Hardware
Another way to add a personal touch to your space is switching out the knobs and handles on the cabinets in the kitchen or the bathroom. Just remember to keep the original hardware in a safe place for when you decide to move out, as it will greatly increase the probability of getting your security deposit back!
Mirrors
Mirrors can do no wrong! If you're renting, you probably have the age old problem of never having enough space. Mirrors are a great way to enhance a space, and they also trick the eye into thinking a space is bigger than it really is, which can be critical in a small apartment. Thrift stores and garage sales can be a pot of gold when it comes to finding good quality mirrors for your place. And when all else fails, there's probably an Ikea somewhere relatively close by.
Invest in quality pieces of furniture
If there is one thing you should splurge on – it's furniture. No matter where you live, you'll have these pieces for a long time if they're of good quality. Look for furniture that has a pop of color or made of high quality textures. Velvet armchairs or a lacquered turquoise table can do wonders for the feng shui of your space! If you adore a piece, you'll find room for it in your next home.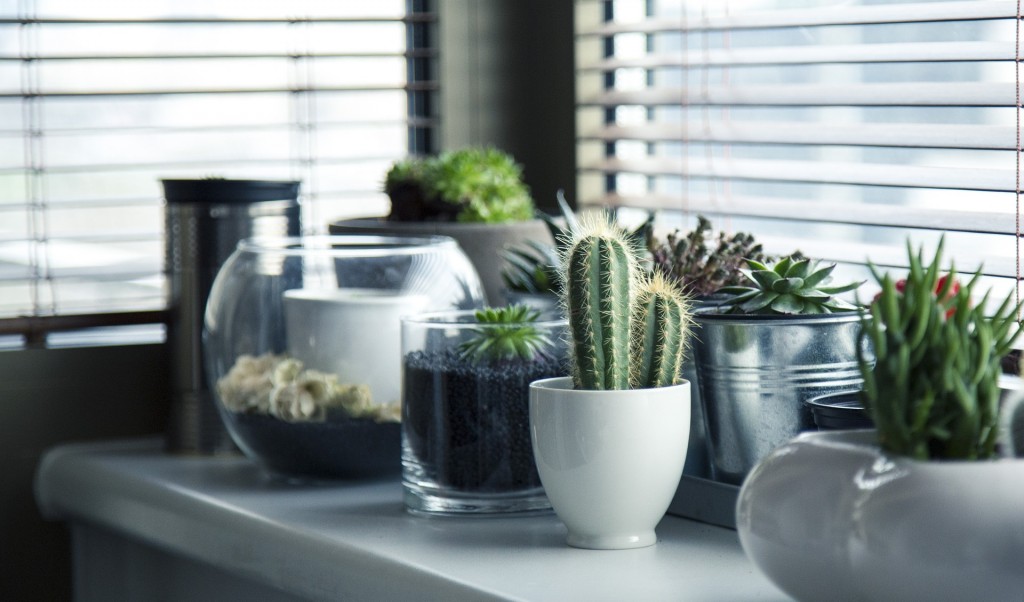 Add Green Everywhere you Can!
No yard? No problem. Something that never fails to keep a home cozy and welcoming is having live plants. Flowers are a bit difficult to keep alive but if you invest in a few succulents or an orchid for the window – it will make a huge different in a tired rental space. Look for funky planters. Don't be afraid to mis-match them! Having plants around can reduce airborne toxins and increase productivity. Not only will a few plants add an element of zen to your living quarters, they can be displayed in a number of different creative ways. Consider hanging planters to save space and create dimension in a room.
Cacti are by far the absolute easiest way to go, and they come in so many shapes and sizes. Generally, you only need to water them once or twice a month! Sounds good to me…
Light Fixtures
A lot of rentals come with harsh lighting that isn't doing anyone favors. Lanterns and hanging fixtures can soften things up a bit. Look for some interesting standing lamps or table lamps to brighten up your space and add a warm cozy vibe to your rooms.
One of my favorite things to do is purchase interesting light bulbs or even bulbs in different colors. Black lights can be tacky and feel like you're living in a dorm room. However a red light or two in the bedroom or living room at night can add that mood lighting you might be looking for without having to install a dimmer switch.
Hang all the things!
Even if your landlord stresses not to put too many holes in the walls, it is not the end of the word if you hang something with a nail or a thumb tac or twelve. Many people are intimidated by putting holes in their walls, however they can easily be fixed with a little bit of spackling. I used to work in an art gallery and I learned this little trick that I carried with me from apartment to apartment throughout my early 20's. Here's a link to a tutorial on how to fix little holes in your walls when moving out!
Hang plates and utensils on the wall in your kitchen. Hang plants on your patio. Hang photos and unique pieces of art in your living room or bathroom. Hang photographs or prints – just don't use the thumb tac-in-wall approach when hanging art. However, for storage purposes – Go crazy! This is an amazingly affordable way to maximize your storage possibilities!
Accessorize like crazy.
Get pillows that will brighten up your living room. Get throws and go to town with little candles or items that reflect your style and make you happy. Look for shag rugs that will add texture to a room. Especially if your place has carpet, you'll definitely want to get some rugs. Rugs are an easy way to cover up that not-so-cute carpet and they can have the added benefit of keeping noise down.
In the end, don't sweat the small stuff!
You're likely only living here temporarily, and you probably can't turn it into your dream home in just a few years. After all, you're only renting. No matter if it's an apartment, townhome, a house, a condo, a trailer, a duplex spend some time and money to put your personal stamp on your space. Make it a home.
Relax and enjoy the fact that if your air conditioner goes out (as mine did this past summer), you can just put in a maintenance request for someone to come and fix it.